MOVING TO SWITZERLAND?
Complete the form below and we'll be in touch

MOVING TO SWITZERLAND?
Complete the Quick Quote form below and we'll be in touch
If you are moving to Switzerland or looking to move from Switzerland back to the UK or any other worldwide location then Intercity Removals can help you! Intercity Removals are specialists in helping you move all of your house contents and your pets to your new home in Switzerland.
Each European country has its own rules and regulations and Switzerland is no different. With us we will be with you every step of the way and our friendly and experienced team will assist you with any questions you may have. We understand how stressful an overseas move may be and we have the knowledge to be able to help you navigate through the process.
We will assist you with all the paperwork and information required for customs declarations, insurance, travel logistics and advice on packing for your move from anywhere in the UK to Switzerland.
---
Intercity Removals are members of the British Association of Removers and the International Association of Movers who are the associations bodies for the removals industry in the UK and Internationally. In addition to we have a network of worldwide industry partners who work with us to facilitate our international moves if required.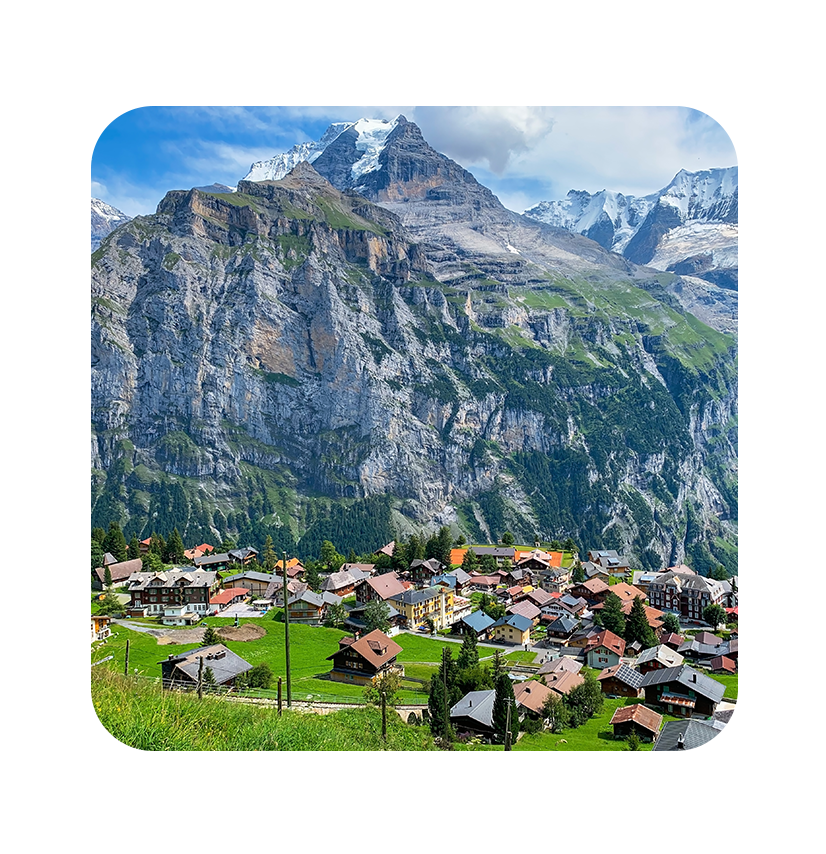 Insurance For Removals to Switzerland
We always do our best try to minimise problems during the moving process however sometimes things can go slightly wrong and that's why we offer limited liability insurance.
In addition, as members of the BAR we can offer our clients an Advanced Payment Guarantee. All BAR members are financially vetted and provide the safety net of an APG scheme. For more details click here.
Marine insurance is also very important when shipping overseas. We offer a Marine Standard Liability cover which we highly recommend that you consider taking to protect your valuable personal possessions while in transit and/or storage.
Marine Insurance Cover is offered to you on receipt of a completed Overseas Valuation Form. Such Marine Insurance Cover is 'Comprehensive' and 'All Risk' and is based on the values as declared by you on the Overseas Valuation Form.
Wherever you're moving to, we're here to help
What our customers are saying about us
Can't fault this company , it was all very easy from start to finish . Steve and Martin moved us from Bristol to Devon . They were efficient , polite and hard working . Everything got here in excellent condition . Would use again . Highly recommend
Charles Cripps – 05 Feb 2023
We had a fantastic experience with Intercity Removals. We were originally supposed to have 2 vans with an extra trip, but they ended up sending 3 vans so everything was done faster. The four movers were all super friendly and so helpful, setting up all our furniture just how we wanted it. They made what I thought would be a
Laura Sanders – 2nd Feb 2023
Horatiu and his team were fantastic, nothing was too much trouble for them. They were hard-working, friendly and helpful throughout our move. We would have no hesitation in recommending them. Thank you!
Lois Bright – 04 February 2023
Amazing company! And extremely fast cleared my whole house by 1.30 and was on there way to the new property. I would like to say a big thank you to the three guys that came they worked so hard and we also had a laugh along the way that helped my mum from stressing about the move.
James Long – 20 January 2023
The 3 guys who moved all my belongings to my new property were absolutely outstanding. I can not recommend intercity enough just based on the 3 guys. Also Anna in the office couldn't do enough for you.
Connor Jones – Jan 2023
Cannot recommend these guys enough! They literally took all the stress and hard work out of moving house. The two moving guys were professional, friendly and super efficient. Same goes for the admin staff I booked my move with. Faultless service from start to finish. Very impressed.
Stacey Tolley
Really efficient guys came and had us moved from one county to the other in no time. The whole process was brilliant and the 2 blokes were so good. Thanks so much
Ryan Davies
Really efficient guys came and had us moved from one county to the other in no time. The whole process was brilliant and the 2 blokes were so good. Thanks so much
Samantha Smith